Kolkata's popular north Indian restaurants
If you thought that Bengalis only prefer rice and fish curry for every meal, then it's high time that you change your perception. A food lovers' paradise, Kolkata and Kolkatans know how to appreciate and acknowledge other cultures as well as their cuisine. The presence of several north Indian restaurantsin Kolkata is proof enough of that. Right from chicken tandoori and Amritsari machli kebab at Zaranj to murgh tikka Peshawari and pindi chana at Amber, these north Indian restaurants dish out amazing food. Whether it is kakori kebab at Dum Pukht or RDBD chicken bharta at Rang De Basanti Dhaba, you will definitely be asking for more. And if you do not want to burn a hole in your pocket, there's Honey da Dhaba and Mehak-e-Punjab. Follow our guide to know more about Kolkata's popular north Indian restaurants.
MEHAK-E-PUNJAB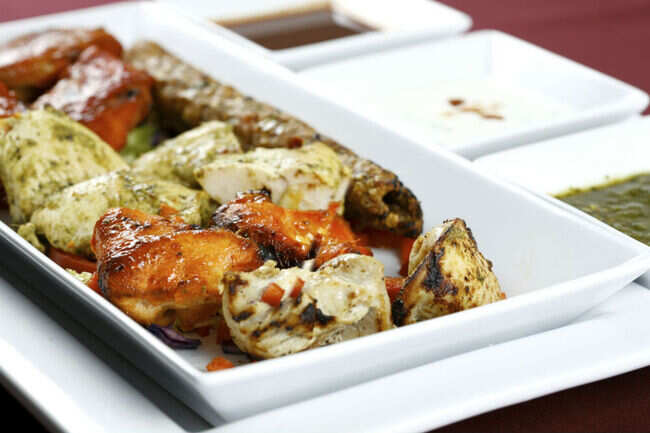 A comparatively new player, Mehak-e-Punjab has already become a popular eating joint in Kolkata. Located in Axis Mall, Rajarhat, it is a multi-cuisine restaurant that is famous for offering some of the finest north Indian delicacies. This large spacious eatery offers two types of seating arrangement—one area where no alcohol is served and another where alcohol in served—for guests to choose as per their preference.
HONEY DA DHABA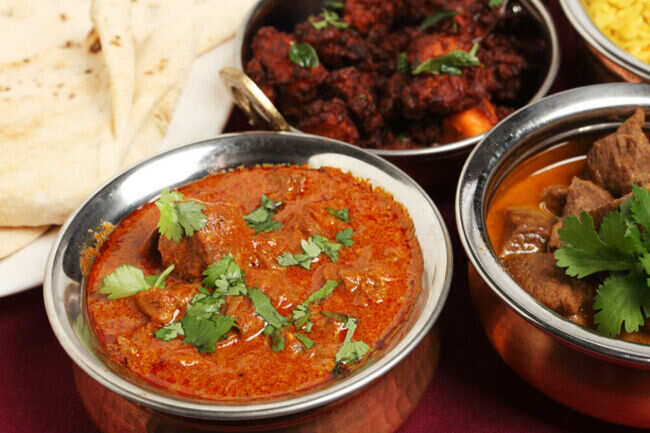 One of the oldest north Indian restaurants in eastern Kolkata, Honey da Dhaba is ideal for those who wish to savour north Indian delicacies without burning a hole in their pocket. This truly affordable restaurant dishes out some of the finest in terms of north Indian cuisine. Whether you are a vegetarianor a non-vegetarian, you will love the lip-smacking delicacies served here.
RANG DE BASANTI DHABA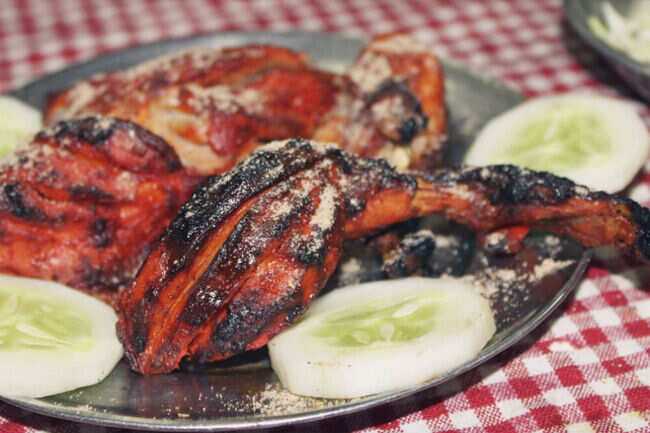 A comparatively new entrant among Kolkata's north Indian restaurants, Rang De Basanti Dhaba (RDBD) has emerged as one of the most popular eating joints in the city. It has two branches in Kolkata, one in the Salt Lake and the other on Jessore Road. The restaurant's yellow coloured interiors are well complemented by the décor wherein milk cans and oil holders are used as lamp shades. Besides, simple hardwood furniture with phulkari cushions goes well with the dhaba concept of this restaurant.
DUM PUKHT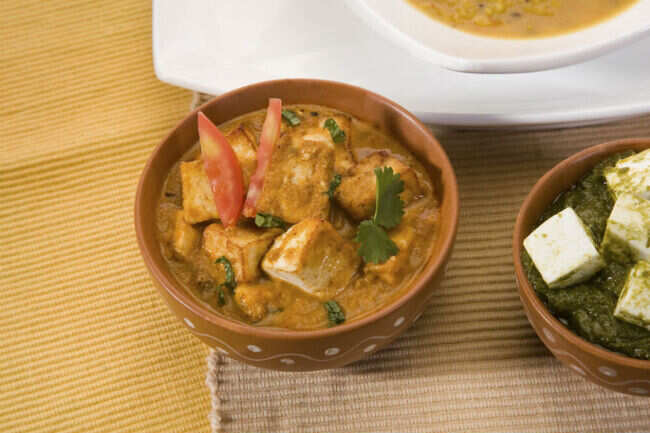 f you are looking for some authentic Awadhi cuisine right here in the heart of Kolkata then Dum Pukht at ITC Sonar is the place to be at. The restaurant embraces the culinary style of dum cooking (slow cooking in a sealed handi). You will be spoilt for choice when it comes to the menu at Dum Pukht. Whether vegetarian or non-vegetarian, the dishes are simply mouth-watering.
ZARANJ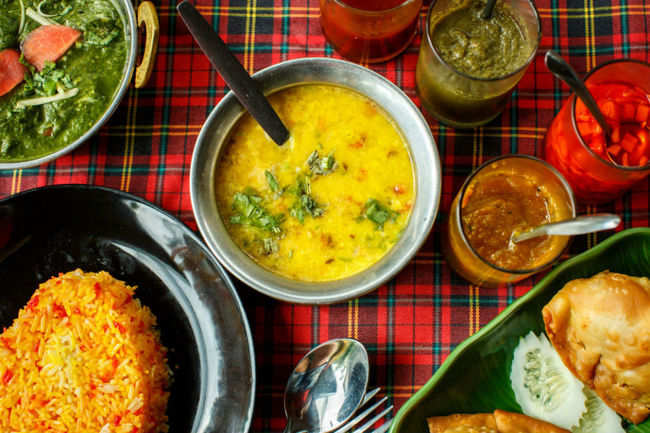 Opulent interiors and ornate furniture welcome you at Zaranj that has remained one of the popular north Indian restaurants in Kolkata for years. Serving food connoisseurs for more than three decades now, it is counted amongst the best places in the city to relish north Indian delicacies. Right from starters and shorbas to tandoori platters—you will be spoilt for choice. While traditional delicacies like chicken tikka and chicken tandoori are a must have, Amritsari machli kebab demands extra serving.
AMBER
The history of the restaurant goes back to 1950, when it started as a small coffee shop at Shyambazar 5 Point Crossing by Khullar brothers. Decades later, Amber not only has outlets at Esplanade and ParkStreet Area, but is also rated as one of the renowned north Indian restaurants in Kolkata. Situated in the heart of the city, the restaurant has been visited by famous personalities like Indira Gandhi, Jyoti Basu and even Amitabh Bachchan.