Kolkata free of cost
Places to visit in Kolkata
Thanks to its rich lineage in culture and history, the beautiful places to visit in Kolkata has the ability to charm any kind of traveller. From discovering stories surrounding Kolkata's heritage centre Dalhousie Square to crossing the majestic Howrah Bridge—here are a few ways to enjoy the city without spending almost nothing at all.
ST. JOHN'S CHURCH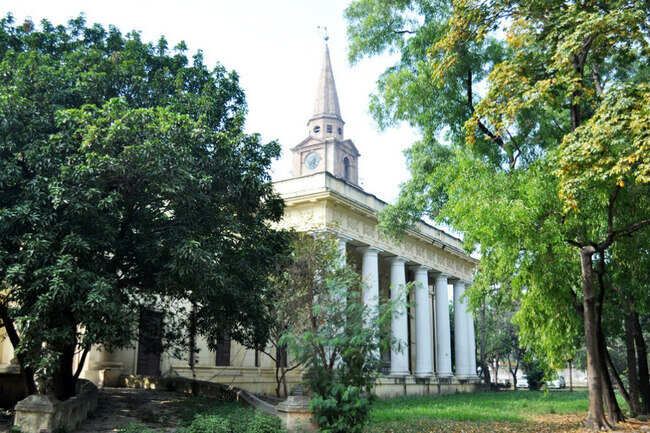 St. John's Church, originally a cathedral, was among the first public buildings erected by the East India Company after Kolkata became the capital of British India. Located in the heart of Kolkata's heritage centre, Dalhousie Square, the church was constructed in 1787 using funds raised through a public lottery.
VICTORIA MEMORIAL
One of the everlasting impressions that stay with you long after you've left the City of Joy, is the gleaming white Victoria Memorial surrounded by lush greenery and wide roads. It was built to commemorate Queen Victoria's diamond jubilee in 1901, but was completed only two decades later.
HOWRAH BRIDGE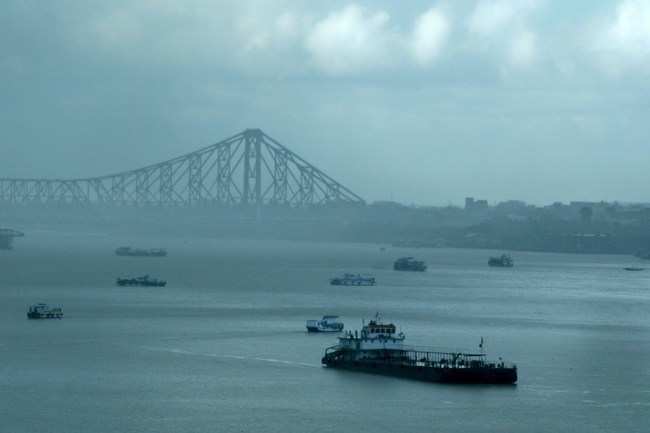 Much like the Bay Bridge in San Francisco, the Howrah Bridge is a landmark that has become the very identity of Kolkata. Popularly referred to as Rabindra Setu and even the gateway of Kolkata, this structure has become the face of the city owing to its grandeur and majestic appeal.
PRINCEP GHAT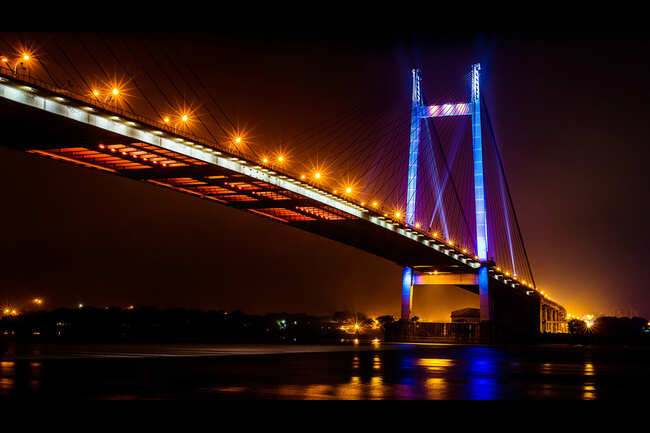 Named after orientalist James Princep, the Princep Ghat is perhaps the oldest recreational spot in Kolkata. Away from the hustle and bustle of Kolkata, located along the banks of the Hooghly, the ghat is surrounded by greenery and overlooks the Vidyasagar Setu. A popular shooting location for Bollywood movies, this is a place that distinctly depicts the city.
BELUR MATH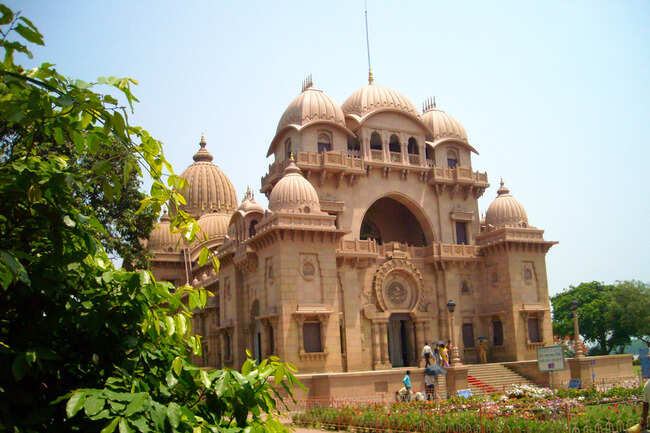 Belur Math is the headquarters of the International Ramakrishna Order and was established in 1897 by Sri Ramakrishna's most prominent disciple, Swami Vivekananda. This breath-taking place is scattered with numerous shrines with manicured lawns that line the riverbank.
BOTANICAL GARDEN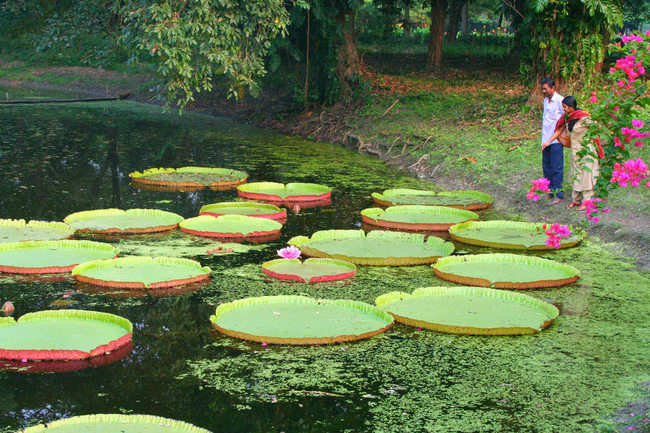 Known for its 250-year-old Great Banyan Tree, this 'East India Company Bagan' is nearly two centuries old and is the largest and oldest in South East Asia. Established in 1787, this garden is situated on the west bank of Hoogly and is spread over an area of 273 acres.
ST PAUL'S CATHEDRAL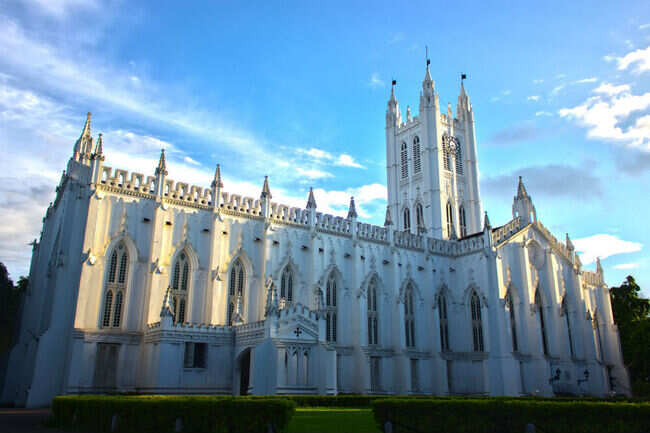 Streaks of European architecture are more than apparent at the St Paul's Cathedral which is one of the finest examples of Indo-Gothic fusion with its large stained-glass windows and Florentine frescos. Functioning as a regular cathedral, this one is a popular tourist attraction in Kolkata, primarily of its stunning architectural design.
WRITERS' BUILDING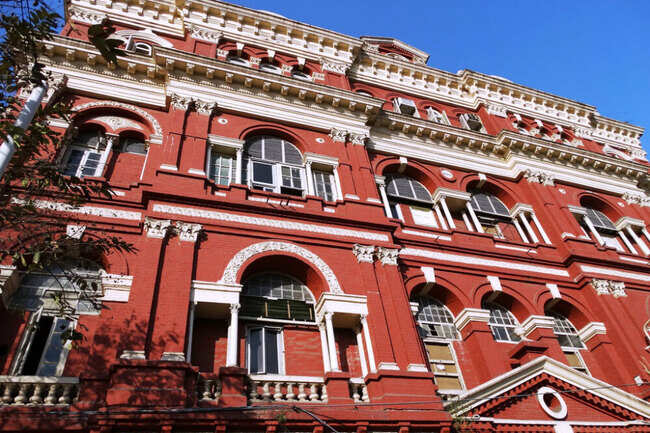 With memories of the Indian independence movement embedded in each brick of the building, the Writers' Building is the epitome of classic European architecture in India. Often shortened to Writers', the building is currently the secretariat building of the State Government of West Bengal.