Kolkata for returning visitors
Places to visit in Kolkata
Once you've covered all the essential sightseeing spots, there are plenty of places to visit in Kolkata that you probably neglected the first time around. Most of these spots elude the tourist trail, but are every bit worth the visit—from watching a Satyajit Ray film at the city's film and cultural centre, to picnicking by a lake on the outskirts of the city, enjoying an evening aarti along the banks of the Hooghly at Belur Math, and partying late into the night—so make sure you fit them into your itinerary on this trip. Of course, every holiday warrants some relaxation and indulgence, so in between all the action, set aside a few hours for a therapeutic treatment at one of the city's best spas, and binge on some delicious local food.
NANDAN
Nandan is a government sponsored film and cultural centre located right next to Radindra Sadan. Built in 1980, its logo was designed by the legendary director Satyajit Ray whose films are screened here even today.
NALBAN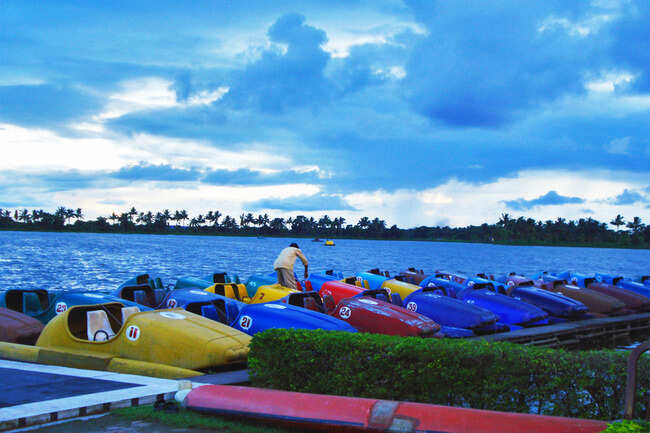 Located in Salt Lake in the outskirts of Kolkata, this placid lake surrounded by lush greenery, offers picnickers an option to go boating. A great hangout during winters, this place is popular with those who want a break from the noise and pollution of the city.
GOVINDA'S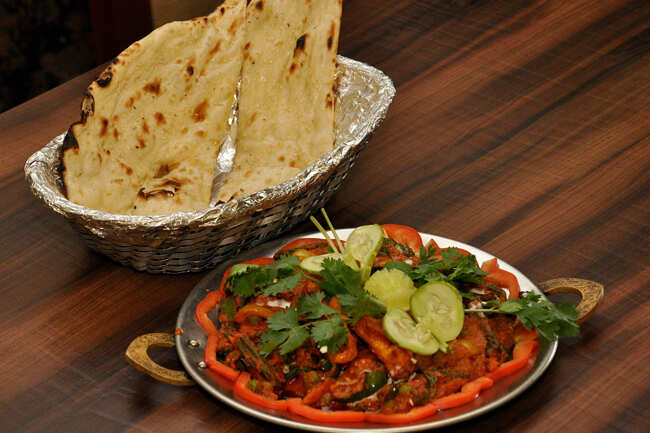 Housed within the temple complex of Kolkata's ISKCON, Govinda's is a great place to head to if you're looking for a holistic vegetarian meal. The restaurant's menu ranges from North Indian to Chinese and all the ingredients used are fresh and organic.
SABYASACHI DESIGNS
Kolkata is also renowned for its fashion designers. Look out for garments by the local talent turned global favourite Sabyasachi Mukherjee, who is taking Kolkata's fashion industry to new heights. His store by the same name is the flagship for the brand, and stocks everything from bridal to casual Indian wear.
BELUR MATH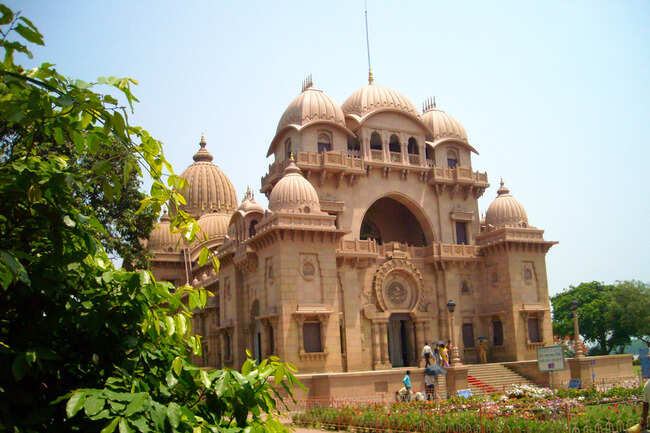 Belur Math is the headquarters of the International Ramakrishna Order and was established in 1897 by Sri Ramakrishna's most prominent disciple, Swami Vivekananda. This breath-taking place is scattered with numerous shrines with manicured lawns that line the riverbank.
MOULIN ROUGE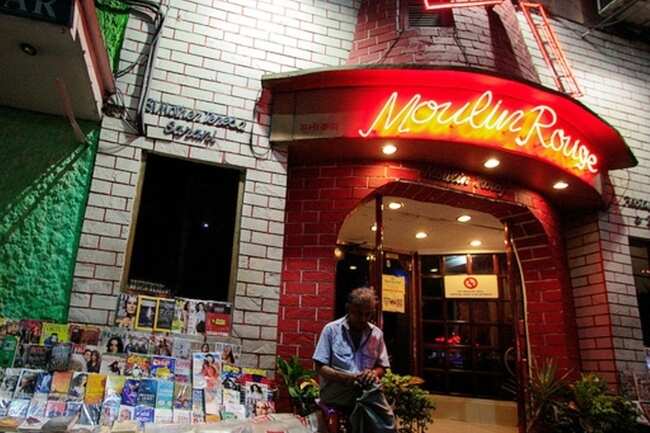 Another Park Street legend is known as much for its jazz gigs as for its delectable continental cuisine. Right from the dé cor to the cutlery, everything at this expansive restaurant spells affluence and heritage.
KAYA KALP—THE SPA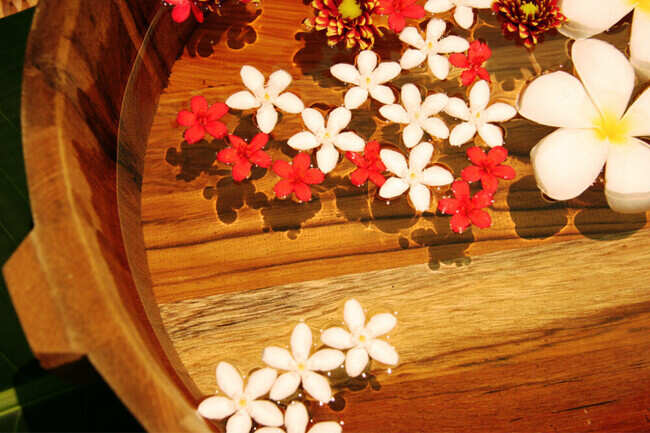 Kaya Kalp at ITC Sonar is an ideal rejuvenation getaway— one that will leave you feeling restored and resplendent. The spa's diverse blend of treatments is a mix of Asian and European health enhancements.
KALIGHAT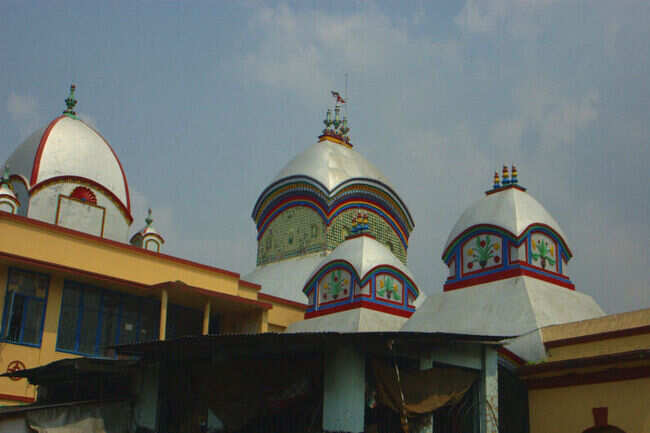 The best known of Mother Teresa's many homes and clinics is Nirmal Hriday in Kolkata, which is a hospice for destitute.
CHINOISERIE-TAJ BENGAL KOLKATA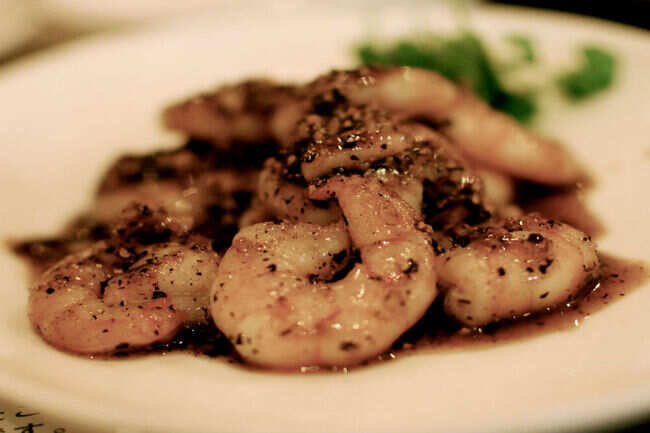 Showcasing a beautiful blend of traditional and modern décor, Chinoiserie treats you with authentic Chinese and Cantonese fare, prepared using fresh and locally-sourced ingredients.
ROXY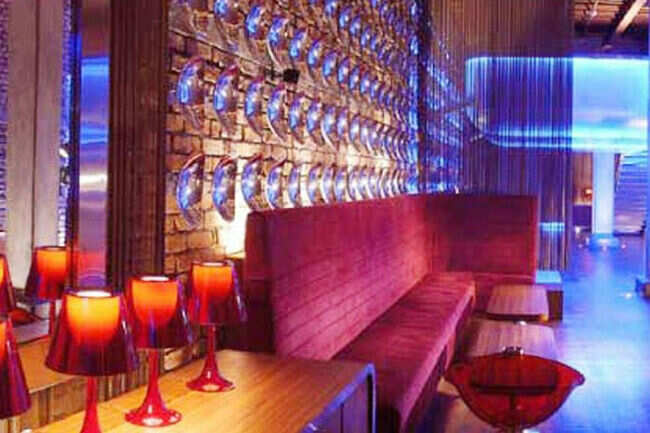 The stylish, sexy, bold cocktail bar, sporting the metal and velvet chic look is a tribute to the swinging 60s. The Tequila, B52, Kamakaze shots, world wine launches and sommelier events, infused vodkas, daiquiris, martinis, Bellini, Roxy cocktails doing the rounds, single malt and cigar connoisseurs rubbing shoulders with supermodels, graphic art, trendy electronic DJ music – that's Roxy for the uninitiated.