Have sports in mind? Kolkata gets India's first sports museum
Places to visit in Kolkata
The city of Kolkata is known for reasons more than one. You are looking for a cultural heritage trail, the West Bengal capital has plenty for you; you are into arts and music, Kolkata is to India what Paris is to the world; you are into literature, it is the home town of Gurudev Rabindranath Tagore! Besides this, the port city of Kolkata is also renowned for its madness over sports. Well, India is not much of a sports-oriented country when compared to many European and even fellow Asian nations like China or Japan; but Indians do swear by cricket and Bengalis, in particular, find their passion in football as well.
The presence of Eden Garden, often called the Mecca of Indian cricket, automatically gives Kolkata an edge over other cities. There have been many national level cricketers coming from West Bengal and with the arrival of Sourav Ganguly to the international circuit; the cricket fever in Kolkata reached its zenith. Eden Garden has hosted many historical and memorable Test matches and at the same time, it has stood witness to many controversial incidents. The common cricket fan of Kolkata is so strongly driven by emotions that it is a treat to watch a match in Eden Garden. Many famous cricketers have admitted that playing in Kolkata is a distinct experience which is unmatched and unparalleled. Same is the case with football. Kerala, Goa and the northeast India also have a flair for football but the air in Kolkata is visibly distinct. Be it a local match or a game between Mohun Bagan and East Bengal or an international tie-up, Kolkata knows how to keep the spirits high.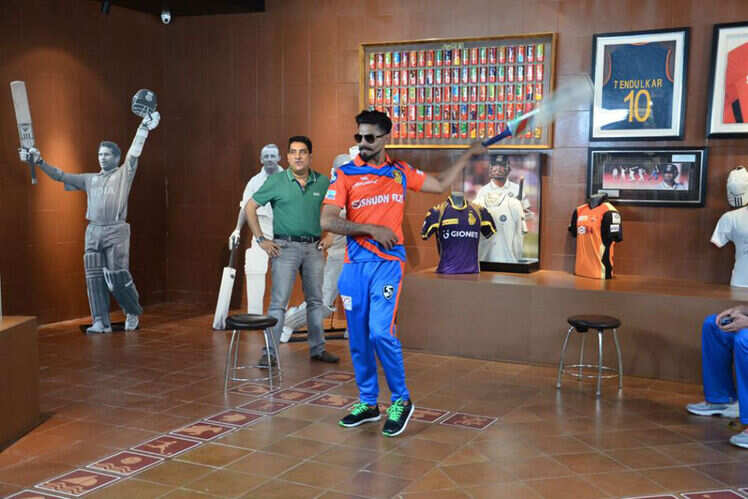 Photo courtesy: Fanattic Sports Museum
It is this sports legacy that may have played its invisible hand in bringing about India's first sports museum in Kolkata. Named Fanatic Sports Museum (FSM), this is a first of its kind set up located in Newtown region of Kolkata. India already had various sports memorabilia collections in cities like Pune and Chennai but their collection was confined only to cricket, hockey and football. Fanattic Sports Museum however goes beyond those three sports and celebrates other sports like chess, swimming and golf. Brainchild of one of India's seasoned sports historians, this museum has a number of items from his personal collection. You can find the gloves worn by Sachin Tendulkar when he hit his 100th international century in this place.
When it comes to football, Fanattic Sports Museum has a signed jersey worn by Brazilian football legend Pelé during the 1970 FIFA World Cup. You will be thrilled to see autographed caps from tennis superstars like Rafael Nadal and Roger Federer. Badminton player P V Sindhu got glory to the nation by winning the silver in 2016 Rio Olympics and her final match jersey is one of this museum's esteemed possessions. The gold medal winning gloves of Abhinav Bindra from 2008 Beijing Olympics also finds an honourable place here. You can also spot shirts worn by Para Olympian shot putter Deepa Malik and javelin thrower Devendra Jhajaria in Fanattic Sports Museum.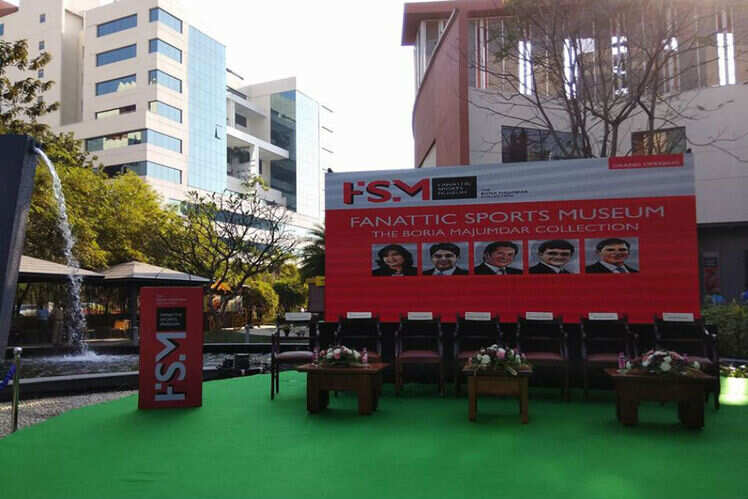 Photo courtesy: Fanattic Sports Museum
Sportspersons, across different verticals, toil hard to bring glory to our country. Sometimes they win and there are times they miss their spot under the sun. But these ups and downs should not affect our appreciation for their dedication and efforts. They travel the country and even the world to entertain us and to make us proud; it is only natural that we also try to return the favour by paying a visit to Fanattic Sports Museum and show that we care!
You may also like to go for our picks for a Kolkata museum trail.