Beach getaways from Kolkata that offer something different
Places to visit in Kolkata
From an array of casuarinas to swaying palms—muddy beaches to a carpet of red crabs—top beach destinations near Kolkata offer a variety of interesting experiences. Beaches near Kolkata make life for those living in the city eventful, and not to mention adventurous as well. Gorge on some lip-smacking delicacies like crab and lobster curry at Talsari and drive across the longest drive-in beach at Mandarmani, capture the beach sand dotted with boulders at Digha, for a taste of adventure, take a 10 km long boat ride to Henry's Island. The beaches near Kolkata are some of the best evening outing with friends and family. Given their close proximity to the city, these Kolkata beaches serve all sorts of purpose all round the year. Follow our guide to know more about the famous beaches in Kolkata. One of the most easily recognised beaches in Kolkata is Dighabeach, one of the most popular beach getaways from Kolkata. It was on top of its game during the 1980s when people started to use beaches for recreational purposes. But with the passage of time, it somehow lost its earlier glory. This however does not mar its heritage value and as a traveller one must pay a visit to this signature Kolkata beach. Digha beach is not considered that safe for swimming but the lines of swaying casuarinas and palm trees turn it into an ideal beach destination. If you want to get more of Digha, we suggest you take a trip to New Digha beach which is located nearby. The ride from Digha to New Digha along a palm forest is one memorable experience.
These beaches are some of the most prominent places to visit in Kolkata.
DIGHA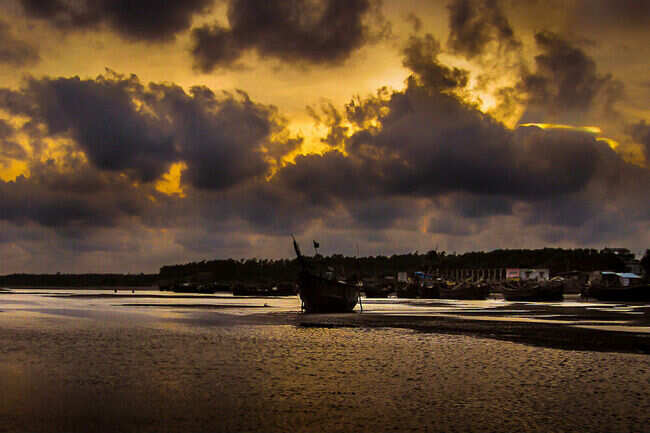 Back in the 80s, Digha used to be one of the top-most beach destinations near Kolkata. With time, the region has lost out on its earlier grandeur and popularity. The once wet beach of Digha has given way to rough cut boulders. This might have rendered the place somewhat dangerous for swimming, however, the natural beauty of Digha with its swaying casuarinas and palm trees make for some breathtaking views.
SHANKARPUR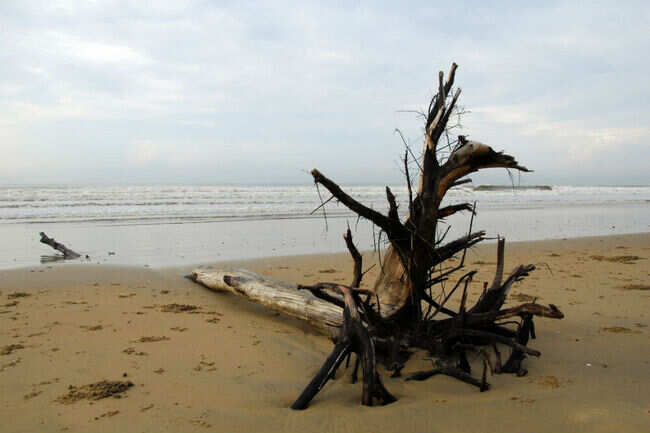 Close to Digha, Shankarpur is often referred to as the former's twin beach. Sun-kissed pristine beaches with casuarina trees lined across—the lesser-known wonder of Shankarpur is a favourable beach destination near Kolkata for those who are looking to avoid too many holidaymakers. There is little to do or see in Shankarpur apart from the wide sea and the beautiful scenery complete with palm trees.
TALSARI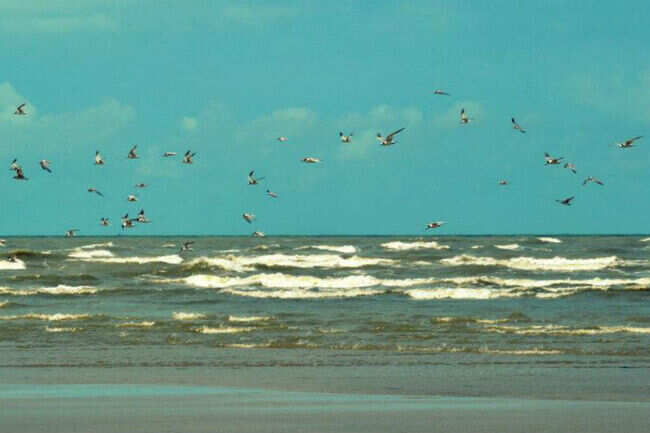 If you are looking for a secluded sea beach, Talsari is definitely the place to be. Located in the state of Orissa, this serene beach is less than half an hour journey by road from Digha. Blue hills, green paddy fields, numerous rivers, and extensive beaches welcome you as you enter Talsari. In Bengali, Tal means palm trees and sari means a row. It is said that the region derived its name owing to the rows of palm trees that line this scenic spot.
MANDARMANI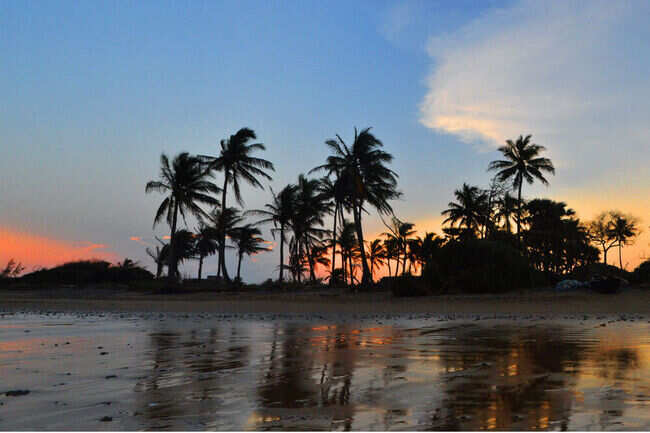 With heavenly beaches stretching for kilometres, Mandarmani is a promising weekend destination. Roughly 171 kilometres from Kolkata, the sleepy fishing village of Mandarmani has been attracting a lot of tourists of late. A sea beach extending upwards of 15 kilometres makes Mandarmani one of the longest drivable beaches in India. One of the interesting aspects about the area is that one has to drive along the beach to reach the resorts.
BAKKHALI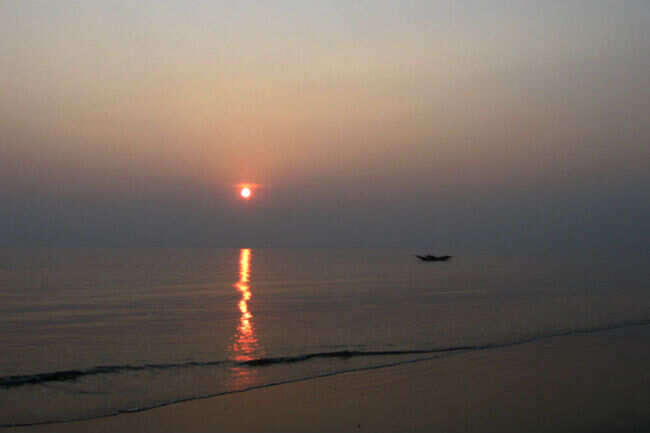 Located on one of the many deltaic islands, Bakkhali is a prominent beach destination near Kolkata. Around 125 kilometres from the city, Bakkhali attracts a lot of tourists throughout the year. Apart from strolling on the muddy beach, one can explore a few attractions that are peppered across the region.
TAJPUR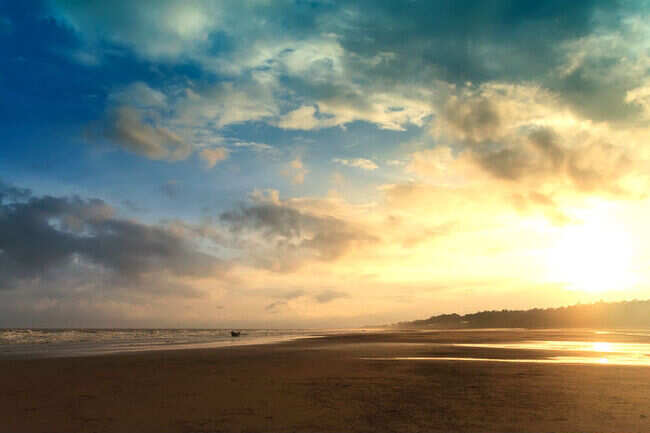 Pristine blue waters, sun-kissed beaches and an array of casuarinas trees welcome you as you enter Tajpur. Located conveniently, around 99 kilometres from Kolkata, Tajpur is a new entrant to the list of weekend beach destinations near Kolkata.